BELARUS

Prof. M. Orloff

regularly visits his

Alma

mater

Belarusian State University of Informatics and Radio-electronics (BSUIR)

in

Minsk, Belarus

. with

trainings and

lectures.

One of the first Virtual Chairs of Modern TRIZ (VCMTRIZ at BSUIR) was established in 2013 at Institute of Information Technologies.

Textbook " Через тернии – к звездам! " ( Through hardship to the stars ! – from lat.: Per aspera ad astra !) was published in Belarus by Minsk's publishing house HARVEST in 2013.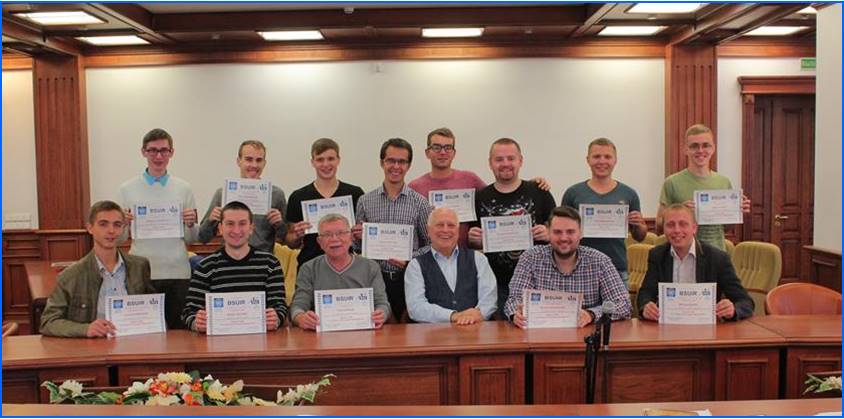 Special trainings at Alma-mater in profession KBTEM (Design Office for Precision Electronic Engineering).