ACADEMY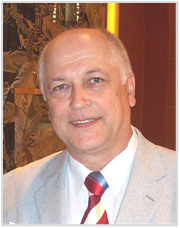 AiMTRIZ is independent, private, research and educational
company to provide a global mass-scale education on e-
learning platform in Modern TRIZ (MTRIZ) fundamentals.
AiMTRIZ cultivates also the elite MTRIZ specialists on
the individual professional-oriented programs.
AiMTRIZ is established in 2000 starting as small private
company with several partners and employees only.
Mr. Michael Orloff, Prof. Dr. Dr. Sc. techn., is an initiator,
founder and Chief Scientific Officer of AiMTRIZ.
Ms. Valentina Orloff, IT-engineer and lecturer, is Chief
Executive Officer and co-founder of AiMTRIZ.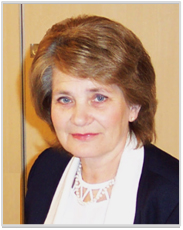 AiMTRIZ methodology and technology under the brands MTRIZ and EASyTRIZ are presented in:
simple & effective technology of e-learning,
effective basic textbooks,
"easy-to-use" software – both for individual education and for further practical use,
in other components of developing global educational mechanism.
Now AiMTRIZ has become a modern distributed e-company with dozens of associates. Our colleagues and employees are working in different countries and communicate via the Internet.
Many projects are carried out through the formation of temporary partner international teams, including necessary specialists.
Our partners are experts of TRIZ and industries, marketing professionals, specialists of many universities and research institutes, economic specialists and, of course, programmers, designers and "technical writers".
We are proud to note that some of our partners are graduates from the course of Professor Michael Orloff "Global Sustainable Innovention with Modern TRIZ" for the students of GPE' Master of Science Program at Technische Universität Berlin.
GLOBAL PARTNERSHIP
AiMTRIZ is open to partnership for distributing e-learning in the MTRIZ basics.
Currently the establishment of partnerships is in the active phase of testing the typical structures and processes with those partners with which we have a long steady relationship.
Appropriate proposals will appear in this section in the near future.